Bingwen Guo: Reforming the Obsolete and Leading the Trend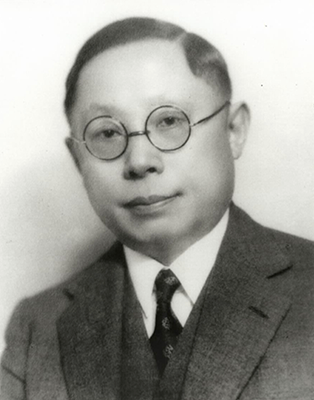 Binwen Guo (1880-1969), famous educator, and the first president of Southeast University.
Bingwen Guo went to study in the United States in 1908. He received a Bachelor of Science degree from the University of Ulster and a Master of Education degree and Ph.D. from Columbia University. Beginning in 1915, he served as Provost of Nanjing Higher Normal School, then became the Deputy President, and finally the President. He advocated and emphasized practical education so as to go beyond the boundary of "teacher training" and achieve the basic scale of a comprehensive university. In 1920, he took part in the founding of Southeast University, and served as the first president of the university.
Bingwen Guo adhered to the spirit of democracy and science in the administration of the university, which featured the "Four Balances", i.e. balance between generalists and specialists, balance between humanity and science, balance between faculty and facilities, and balance between domestic and international resources. The School adopted the course-selective system (i.e. credit system) by offering both compulsory courses and a large number of optional courses, which stimulated  enthusiasm among both teachers and students, resulting in brilliant educational performance. The School was home to China's most prestigious professors and scholars of the time, and cultivated a galaxy of outstanding talent for the academic community, leaving a valuable legacy in the history of Chinese higher education.