The Online Signing of Memorandum of Cooperation Between NNU and UAM
On the afternoon of March 23rd, 2021, the signing ceremony of the memorandum of cooperation between Nanjing Normal University (NNU) and Universidad Autónoma de Madrid (UAM) was held online. José Pazo, Vice President of UAM, and Tian Lixin, Vice President of NNU attended the ceremony. 
Tian Lixin delivered a speech at the ceremony and introduced our school's time-honored history, discipline characteristics, and new progress in international cooperation and exchange in recent years. He said that UAM is a world-renowned high-level university, hoping to take the signing of the memorandum of cooperation as an opportunity to pragmatically promote the extensive cooperation between the two universities in specific projects such as the mutual recognition of credits, joint laboratories, cooperative scientific research among teachers, together with short-term cultural exchanges, and to carry out the construction of Sino-foreign cooperative education projects or institutions when conditions permit.
José Pazo briefly introduced the scale, characteristics, and international educational exchanges of UAM in his speech. He said that by signing the memorandum of cooperation, the two universities would take the first step of cooperation in the field of education. He expected that both sides would give full play to their own characteristics and advantages and carry out deeper and more comprehensive cooperation in the future.
The departmental representatives of both sides exchanged specific and clear suggestions on cooperation in areas such as the mutual recognition of credits for courses taken for a duration of more than three months, along with the "3+X" program and the requirements for courses needed to be fulfilled between both universities for a degree, and they looked forward to further strengthening educational cooperation and exchanges in the future as well, benefiting teachers and students both in China and Spain.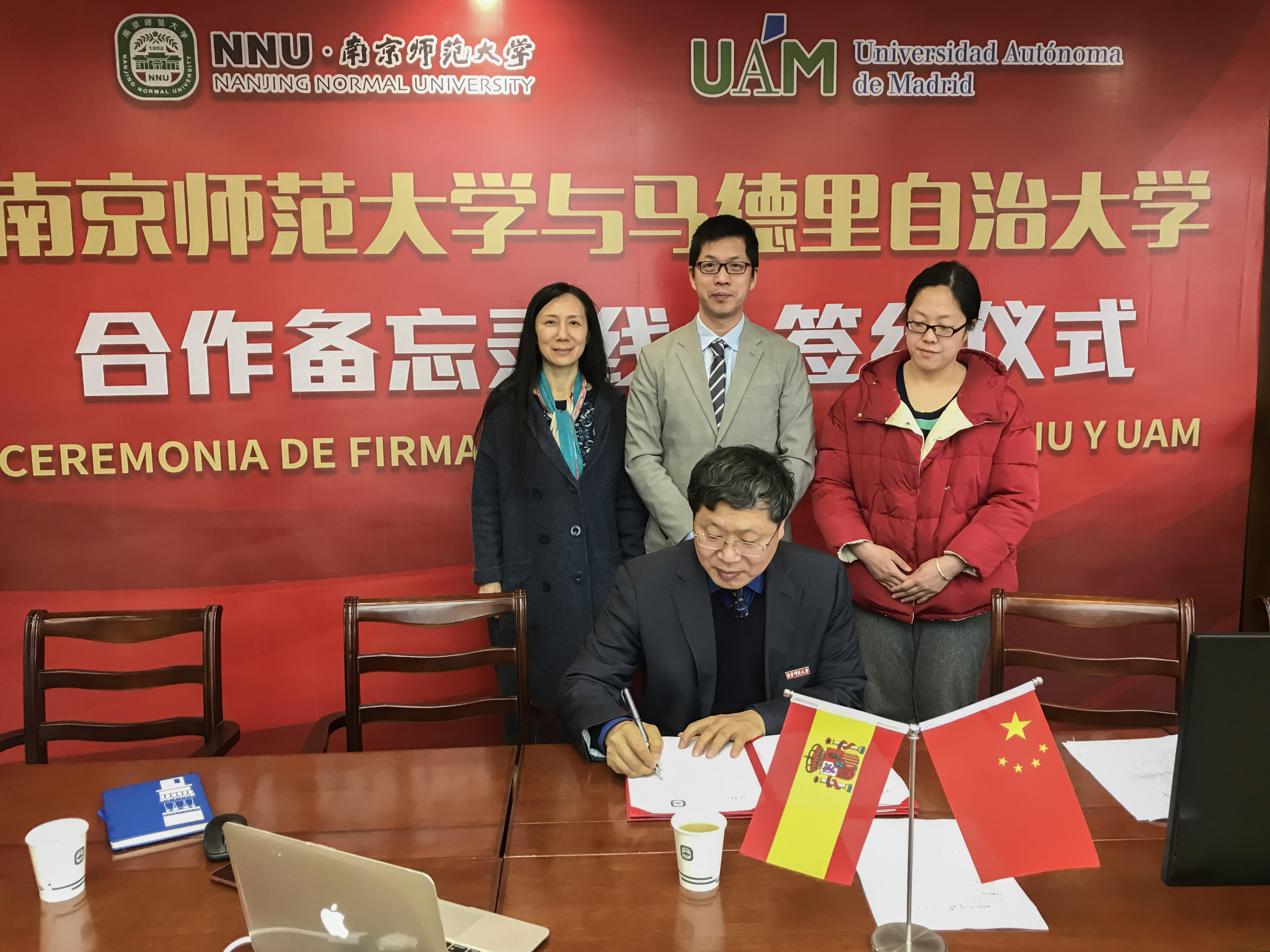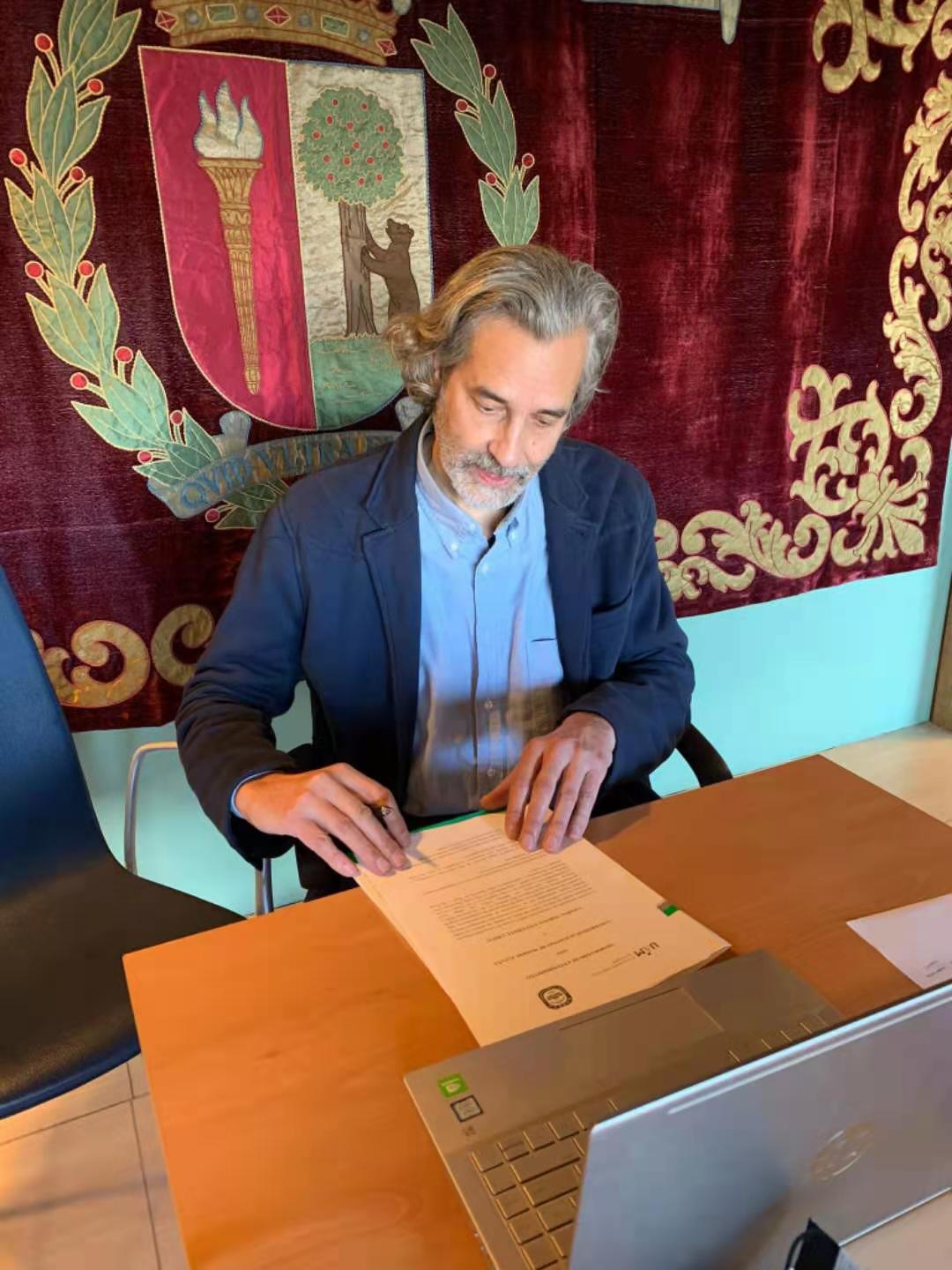 Subsequently, representatives of the two universities signed the memorandum of cooperation.