The 3rd NNU Youth Summit: celebrating the diversity of art and culture
On March 16th, the 3rd "NNU Youth Summit" was successfully held on the Suiyuan Campus of Nanjing Normal University. The event was organized by the NNU Graduate School with cooperation from the International College for Chinese Studies.
This year, the youth summit complied with the "The Belt and Road"initiative very well. It brought the colorful French culture and mysterious Indonesian local customs to our campus.
At the beginning, NNU vice president Lixin Tian pointed out that this event supported "The Belt and Road" initiative to a great extent and it showed a distinctive feature of NNU in that the university put up a stage where young students from different countries can have frequent communication with each other. In contemporary society, influenced by the globalization trend, enhancing cultural communication between countries is increasingly important.
Tian presented the outstanding volunteers who worked in Thailand and the Philippines with flags, awarded certificates to Lin Na and Shiyu Ye who achieved good grades in the Chinese learning skills competition, and  winners of the "Beautiful Nanjing, Charming NNU" competition were awarded certificates.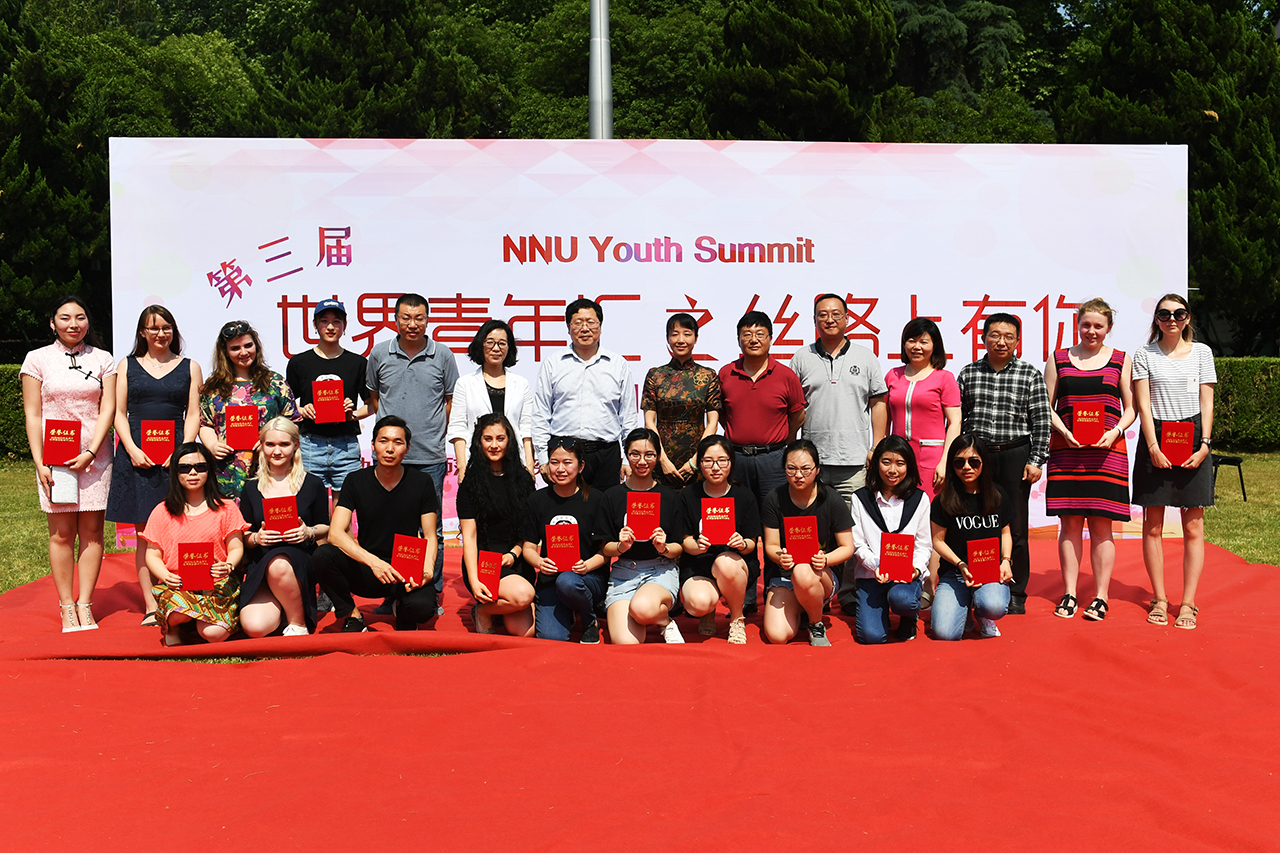 Chinese and international students sang the NNU anthem together. Then the international students shared their cultures through dancing and singing performances then joined in interesting games. At last, the host invited students to enjoy typical French and Indonesian food.The atmosphere was cordial and relaxed.
Man Duo, from Africa, who now studies Chinese at NNU, said "I am impressed by the French song, because it delivers a message that 'We don't need lots of things to be happy. We are carefree although we are not rich."
You Long, from France, who is majoring in International Relations at NNU, gave an excellent B-box performance. Creating songs and rapping is his hobby and he has been learning B-box for six years. As he said, it's his honor to bring French songs to this summit event. These wonderful shows brought the audience closer to France and Indonesia and enhanced their understanding towards the relationship between China and other countriesalong the Silk Road.
From 2016, NNU has been dedicated to promoting the "NNU Youth Summit" activities and showing different countries' cultures. This year, the event not only formed a friendship between international students and Chinese students, but also promoted the understanding of French and Indonesian culture. The "NNU Youth Summit" welcomes adolescents from all over the world and it is filled with the passion and hope of youth.