Thanks to NNU for four years of a beneficial learning experience
In June, Fei Li, an international student majoring in international politics from the School of Public Administration at Nanjing Normal University, successfully finished his master's degree. From 2016 to 2020, Fei Li has developed many cherished relationships with teachers and classmates and has numerous unforgettable memories acquired from studying at NNU.
(Fei Li with the mortar board in the middle)
Speaking about the reasons why he chose to study in China, Fei Li said, "From childhood to high school, my impression of China was distorted, because I lacked a real understanding of this country which has a great history and highly modern development. It was not until I entered the political science department at Bangui University, the central African Republic's top university, that I learned about the power of today's China. I also studied a little bit about ancient and modern Chinese history, and during this period, I found that China was becoming extremely attractive to me. In 2015, the Chinese Ambassador at that time came to our university and delivered a speech. I had the honor to have an unforgettable exchange with the ambassador. He encouraged me to continue my graduate study in China, which was the impetus for my coming to China."
When Fei Li first came to NNU, he did not know much about it. He spent his first year of graduate studies on the Suiyuan campus of NNU, where he got a wonderful first impression of the school because of the golden ginkgo trees. They are really gorgeous in the fall. However, his initial learning experience was not all smooth sailing. He encountered a big difficulty in his study — the language barrier. Because of the language barrier, it was difficult for him to understand what the teachers and classmates were talking about in class. As a result, he hardly said a word in class and could not keep up with the progress of the others. This frustrated him so much that he even had thought about dropping out. It was his mother who called to comfort and encourage him during this period of frustration.
Afterwards, he tried hard to communicate with the people around him. He felt that only by immersing himself in Chinese communication could he quickly master Chinese expressions. Therefore, he concentrated on learning Chinese for the following whole semester and seized every opportunity to consult with his teachers and fellow students. After nearly two semesters of effort, his Chinese language proficiency finally enabled him to have a normal conversation with others, which gave him a sense of accomplishment. His "contact person" Runze Yu, who was designated by the School of Public Administration to help international students, has also assisted him a lot in his daily life. Runze Yu is not only Li Fei's helper in his studies, but also his good friend in life. He would not only help try to solve Li Fei's problems in life, such as borrowing books, but also recommend many Chinese delicacies for him to try.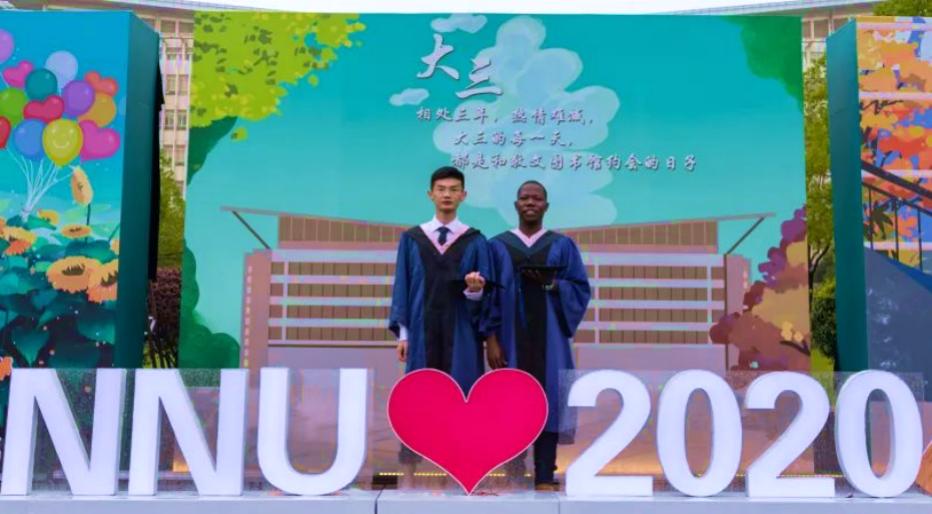 (Runze Yu on the left)
Fei Li is particularly grateful to his tutor, Associate Professor Guanqun Li, who is knowledgeable and very responsible. In consideration for Fei Li's special identity as an international student, he chose Yao Dong, who is very conscientious to help him with his writing. Although Fei Li overcame the difficulty of listening and speaking Chinese, writing remains a problem for him. "I can understand the teacher's main idea and can express it in Chinese, but I struggle to write clearly without grammatical mistakes at times. Every time I finished a section of my paper in Chinese, Yao Dong helped me revise the sentences in order to make them more fluent, so that the teacher would be able to understand my thoughts better," said Fei Li. 
(Associate Professor Guanqun Li on the left)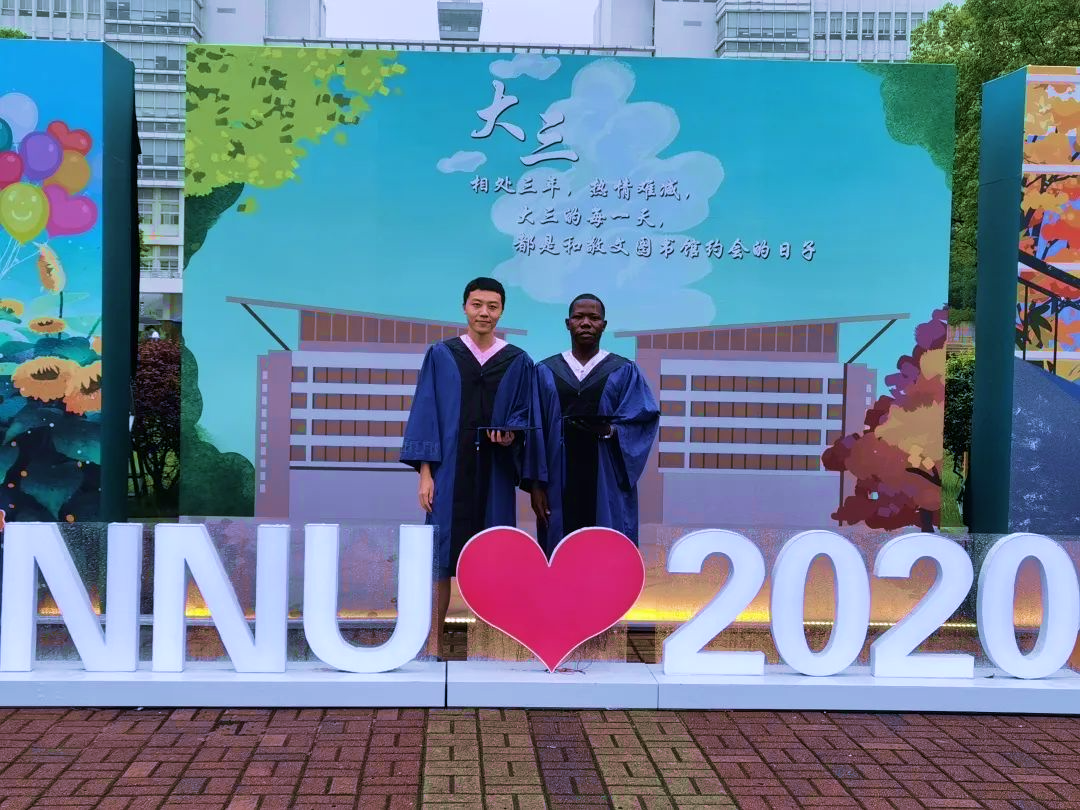 (Dong Yao on the left)
 Fei Li deeply cherishes the four years he has spent in China and hopes to have the opportunity to continue to study for a doctorate at NNU in the future. Therefore, he is actively applying for scholarships so that he can realize his doctoral dream. 
Photo provided by Fei Li