Spotlight on international Chinese language education
Eight in the morning, in a classroom of Suiyuan Campus, Nanjing Normal University, sixteen foreign students from fifteen countries are reading simplified Chinese characters after the teacher. Learning Mandarin is the everyday routine of the foreign students who have joined the Chinese Government Scholarship Preparatory Education Program.
The Preparatory Education Exam is a compulsory exam for foreign students who earn Chinese Government Scholarships to study in Chinese universities. It takes place on the second weekend of June, composing of the HSK/HSKK (Hanyu Shuiping Kaoshi/ Hanyu Shuiping Kouyu Kaoshi) test and the major field exam (math and physics if the student's major is science and engineering; chemistry if it's medical science and math if it's finance). Students will continue their bachelor's degree study in Chinese universities if they pass the exam (earning 90 out of 150 points is a pass).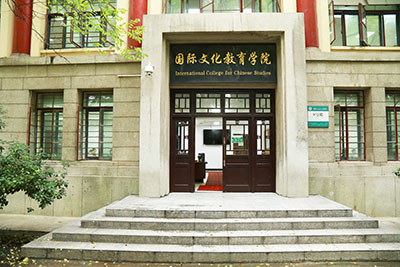 Usually students need to study scheduled math, physics or chemistry courses as well as Chinese language courses for nine months before the final exam. Students have to take 34 lessons per week and each lasts for 40 minutes. Writing Chinese characters and talking with correct Chinese tones are the biggest challenges for beginners, and also the multinational class structure sets up a barrier for basic communication.
"Yet, a small class with multinational structure provides a better language learning environment for foreign learners," professor Shehui Liang, teacher of the NNU International College for Chinese Studies, explained. "They imitate teachers' manner of articulation and communicate in English or via translating software, and after one month's study they can follow the teacher in class well."
"Difficult but interesting", Sonmor Laurence, a 22-year-old student from Canada coming to China for his master's degree, said. "Learning Chinese characters is the most difficult part, all the characters being so similar, and the only difference may be a small dot or line."
Aybars from Turkey indicated," Chinese grammar isn't very difficult because Turkish has a more complicated one. "
NNU is one of the first 20 universities in China that provide education for international students and the first 3 universities that provide Chinese preparatory education for international students in 2005. Around 1,600 international students have come to NNU for preparatory education. This year, all the 210 students passed the preparatory education exam.