NNU research group led by Professor Wei Han has published a paper in Science
The School of Chemistry and Materials Science is filled with joy this October. The research group, led by Professor Wei Han, a doctoral supervisor in the School, made a breakthrough in the field of Cytochrome P-450 monooxygenase biomimetic catalytic oxidation. The research was published in the top international academic journal Science on Oct. 1st, 2021, titled "Iron catalyzed arene C−H hydroxylation" .
The research of Professor Wei Han's team is based on the active central structure of P-450, surpassing the previous understanding and limitations of the biomimetic catalytic design of ligands. The team synthesized a new catalyst, BCPOM/Fe, and obtained reaction characteristics similar to those catalyzed by enzymes. This approach can be adopted in the later modification of complex molecules and drug molecules, which opens a new way of biomimetic catalysis.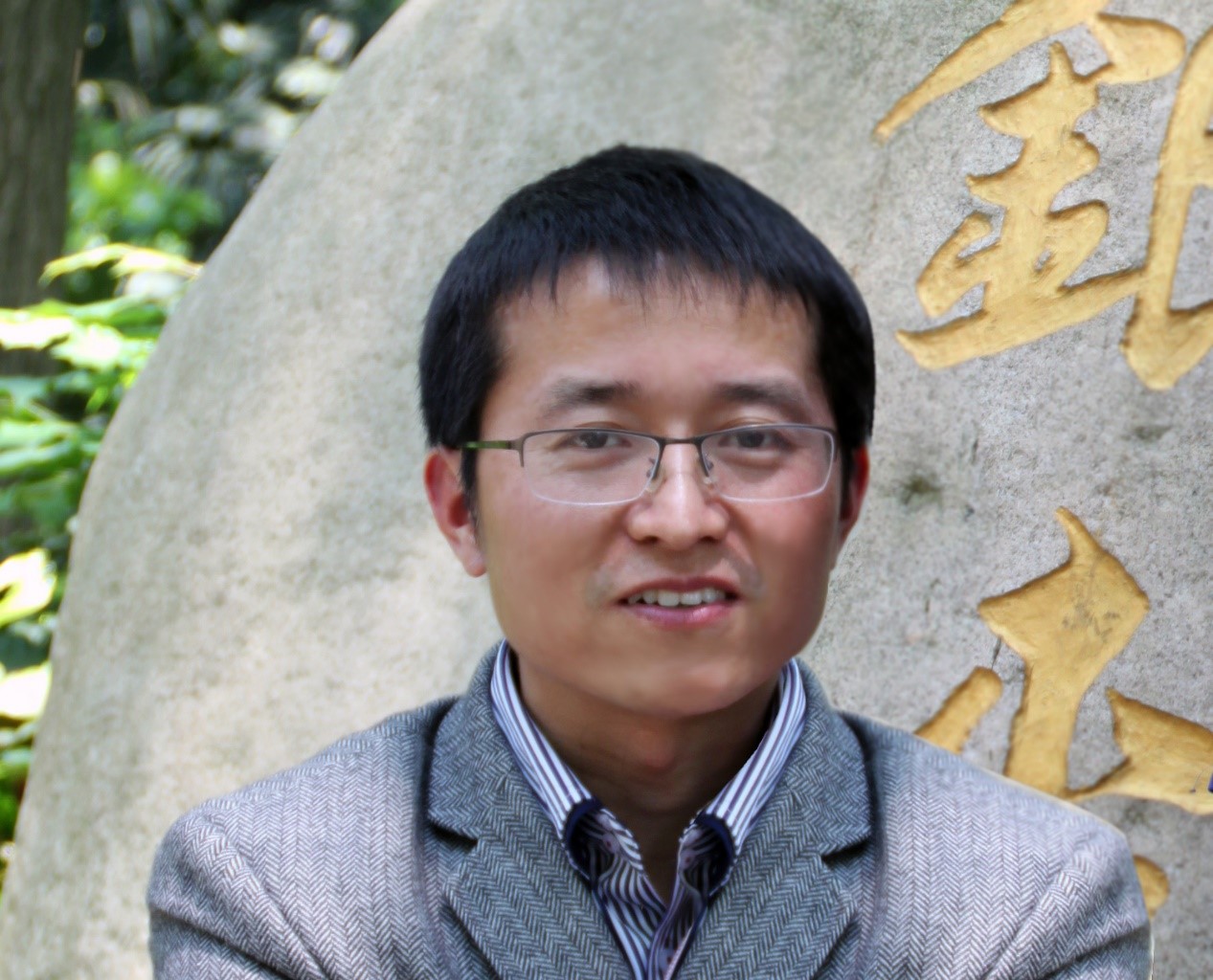 All the team members involved in this publication are affiliated with Nanjing Normal University with Professor Wei Han as the corresponding author. Team members  including Lu Cheng, Huihui Wang and Hengrui Cai are the co-first authors. Jie Zhang and Xu Gong, undergraduates from the Talent Training Program and Provincial Innovation Project respectively, participated in part of the experiments. The research was supported by the National Natural Science Foundation of China and the Natural Science Foundation of Jiangsu Province.
According to Professor Han, P-450 monooxygenase is hailed as a universal biocatalyst capable of achieving a range of challenging reactions at room temperature. However, P-450 has poor stability, difficulty in separation and purification and comes with a hefty price tag. In the meantime, because the substrate has a narrow application area and the reaction volume is usually difficult to expand, P-450's application is also limited. Therefore, the development of biomimetic catalysts or catalytic systems of P-450 to achieve its catalytic effect, especially the efficient and highly selective hydrocarbon oxidation reactions, has always been the dream goal of chemists. Besides, phenol is a globally sought-after chemical, widely used in the synthesis of medicines, agricultural chemicals, dyes, and functional materials. The most desirable method for synthesis of phenols is the direct hydroxylation of benzene carbon-hydrogen by selective catalysis. But this ideal reaction process is listed as one of the ten most challenging problems yet to solve in the field of catalysis.
The study showed that the biomimetic catalytic process of BCPOM/Fe is similar to the bio catalysis of P-450. Compared with P-450, BCPOM/Fe has excellent selectivity and activity, suitable for inert electron-deficient aromatic substrates, great compatibility of oxidation sensitive groups. It helps to catalyze multi-hydroxylation of aromatic carbon-hydrogen into polyphenols. Besides, BCPOM/Fe obtains wider application scope of substrate, comparable reaction selectivity, and better practicability. It not only achieves the non-oriented oxidative hydroxylation of aromatic carbon-hydrogen bonds, laying an important foundation for the functionalization of non - oriented aromatic carbon-hydrogen bonds, but it also triggers more fresh ideas in the design of a more effective biomimetic catalyst.
Professor Wei Han is mainly engaged in the research of environmentally friendly catalytic organic synthesis methodology. His research domain is the selective activation and transformation of small molecules and inert chemical bonds based on the strategy of biomimetic catalysis. In 2005, Professor Han received his bachelor's degree from The School of Chemical Engineering and Pharmacy, Wuhan Institute of Technology. In 2008, he received a master's degree from School of Chemical Engineering, Dalian University of Technology. In 2011, he obtained his PhD degree in organic chemistry from the Department of Chemical Medicine, University of Munich, Germany, under the supervision of Prof. Herbert Mayr, an Academician of the German Academy of Sciences. At the end of 2011, he was introduced to NNU because of the "Class A Outstanding Talent Training Program". In 2016, Professor Han was selected as a young and middle-aged academic leader of the Qinglan Project at NNU. In 2017, Han was invited to write an article on SYNPACTS, and the paper was later featured in SynFacts (a renowned journal for critical reviews). Then in 2018 he became a full professor. In 2019, after being nominated together by the editor-in-chief of Synthesis journal, a member of the German Academy of Sciences, and Paul Knochel, a world-renowned metal-organic chemist, Professor Wei Han was honored with "the 2019 Thieme Chemistry Journals Award".