Juan Yao breaks world record to win gold at Tokyo 2020 Paralympic Games
On August 24, 2021, the Tokyo 2020 Paralympic Games began. In the morning of August 29th, in the women's Discus Throw F64 event, Juan Yao, an NNU alumna, won the gold medal with a distance of 44.73 meters, breaking her own world record once again!
The 37-year-old Juan Yao, a 2005 social sports alumna from the School of Sports Science and Physical Education of NNU, has worked for the Wuxi Disabled Persons' Federation since graduating. In 2000, at the age of 16, Juan Yao won the gold medal in the women's F44 javelin event at the Sydney Paralympic Games, and then represented China at the 2004 Athens Paralympic Games, 2008 Beijing Paralympic Games, 2012 London Paralympic Games and 2016 Rio Paralympic Games. In this year's Tokyo Paralympics, Yao represented China as both an athlete and a coach. This is her sixth time participating in the Paralympics. Now, she has stood on the top podium five times, for the three major throwing events in the games and is the world record holder in all three events.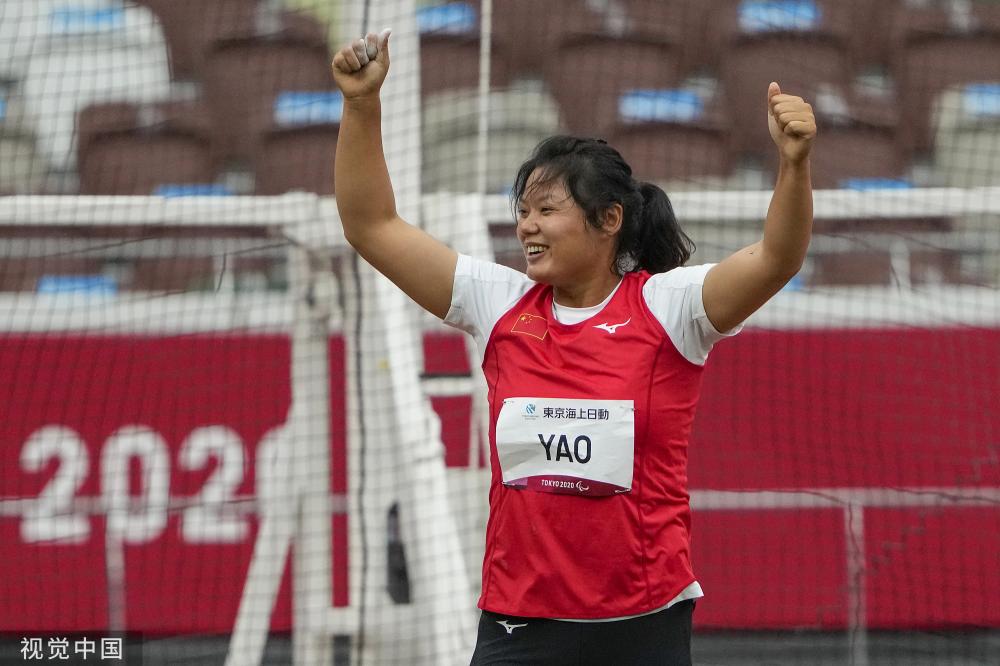 The Olympic champion has a lower left leg disability due to contracting poliomyelitis when she was four years old. However, she is lively and active and did not stay away from sports because of her physical disability. She has been active in school and in regional student games, which made her known as "the iron lady". "As a physically disabled person, I'm unfortunate; but as a disabled athlete, I'm very lucky," she said. For more than 20 years, with the care and support of the CPC Party organizations and relevant departments at all levels, she has engaged in competitive sports, and received a higher education, a stable job, and many honors and awards from the Party and the government.