First lesson of the new semester
On September 1st, 2020, the first school day after the epidemic situation entered normal prevention and control, Party Secretary Hu Minqiang, President Chen Guoxiang, Vice Presidents Li Jiusheng, Fu Kangsheng, Zhang Xuyu and Sun Youlian, accompanied by the heads of relevant functional departments and the vice-deans in charge of teaching in various schools, were divided into six groups to go into the classrooms to do a performance evaluation of the first classes of the new semester.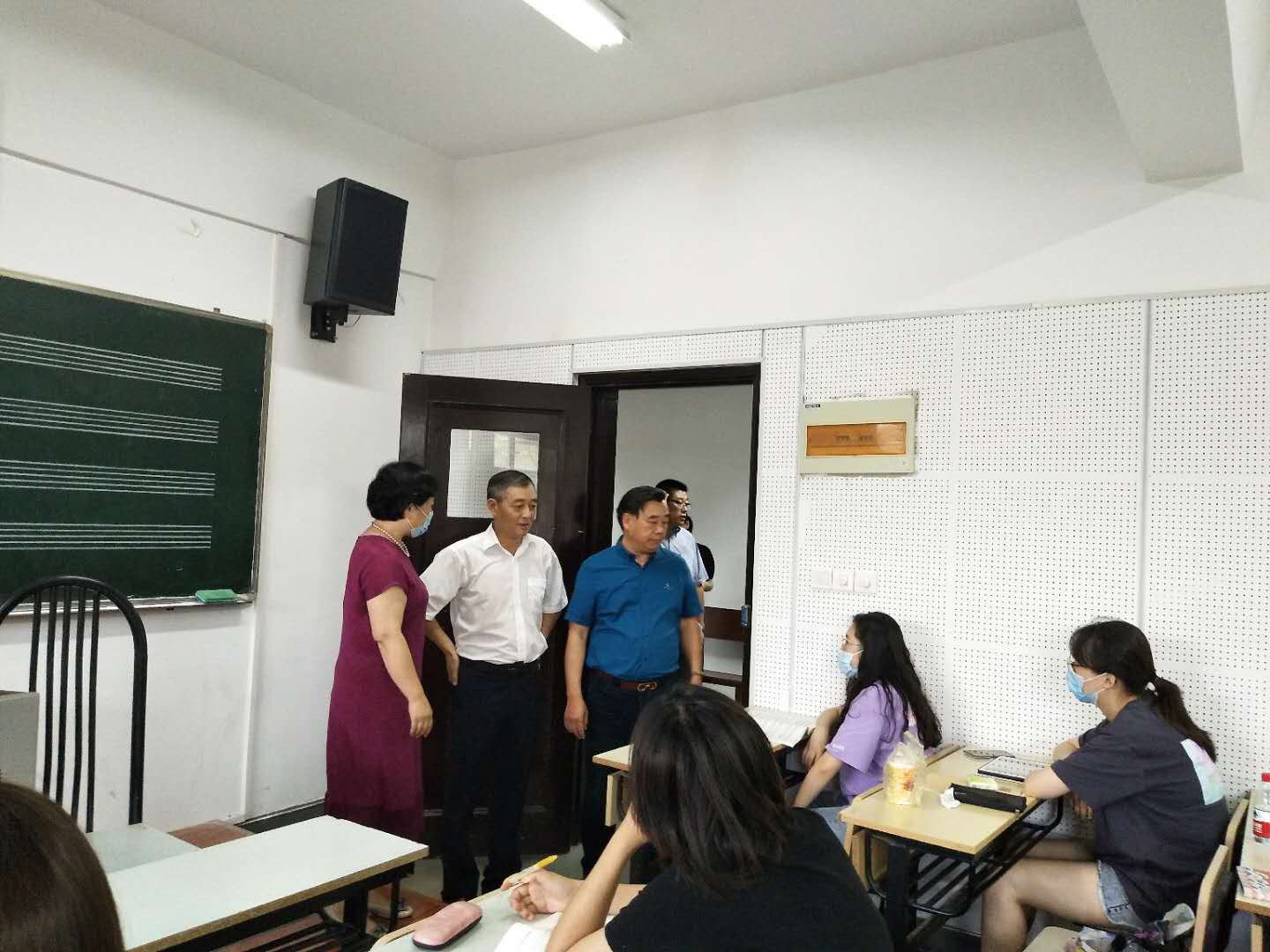 They then walked into the teaching buildings, carefully examined the teaching environment and the operation of the teaching facilities and communicated with students waiting for class to start about their studies and life. It was found in the inspection that, the teaching organization of the whole school was ready, the teaching facilities in classrooms and laboratories were well prepared, teachers showed good professionalism while students showed a thirst for knowledge, and the classrooms were orderly. Teaching supervisors stood by their posts, comprehensively checked the teaching situation for the new semester in each teaching building and attended in-depth lectures; Party and government leaders in some schools were also checking classes and attending lectures. Through the joint efforts of all teachers and students, the overall teaching order affected by the epidemic situation last semester had been completely restored back to normal.
After the inspection, the heads of the schools and departments participating in the inspection discussed and exchanged their views. On behalf of the university, university leaders thanked the departments and schools for their hard work, affirmed the good mental outlook of teachers and students, and pointed out the problems found in the inspection. Everyone was required to cooperate with each other, adhere to the principle of "taking students as the foundation", persist in the requirements of epidemic prevention and control, correct the problems found in time, do a good job in teaching service, live up to the hard-won excellent situation of anti-epidemic, and push the education and teaching quality of our university to a new level.