Consul General of Canada in Shanghai visits NNU
On November 19th, 2021, NNU's vice president Tianjun Cheng met with Mr. Dave Murphy, consul general of Canada in Shanghai, and his entourage on the Suiyuan campus.
Mr. Dave Murphy and his entourage were warmly welcomed by Tianjun Cheng, who gave a brief introduction to NNU's history and invited the guests to attend NNU's 120th anniversary celebration. Mr. Cheng highly praised the achievements NNU's Canadian Studies Center has made in scientific research and teaching, and hoped to further its academic cooperation and student exchanges with universities in Canada.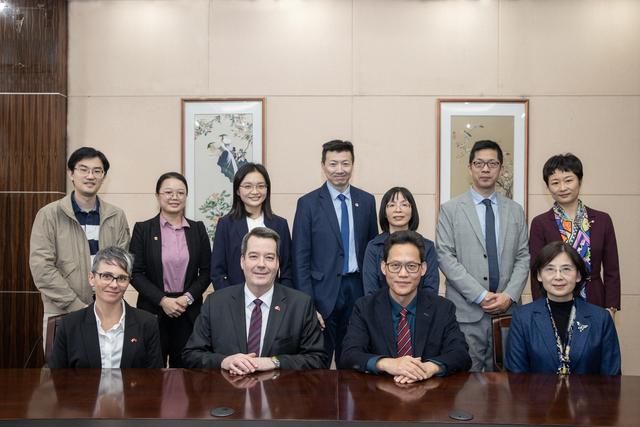 Likewise, Mr. Dave Murphy communicated his appreciation for NNU's contribution to China-Canada cultural exchanges, hoping his visit would enhance cooperation between NNU and universities in Canada and foster friendly relations between China and Canada through cultural and academic exchanges.
In the end, books and gifts were exchanged, with the hope of promoting mutual understanding between the two sides. Relevant leaders of the Office of International Cooperation & Exchanges at NNU and the School of Foreign Languages and Cultures at NNU greeted the guests.