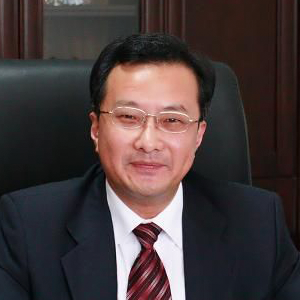 Baiqi Pan
Baiqi Pan, Doctor of Philosophy, Professor and Doctoral Supervisor, is currently Vice President of Nanjing Normal University.
In February 1982, he graduated from the Chinese Department of Nanjing Normal College with Bachelor of Arts degree. In June 1998, he graduated from the School of Chinese Language and Literature, Nanjing Normal University, with Ph.D. in ancient Chinese literature.

Professor Pan has long been engaged in research and teaching of ancient Chinese literature (mainly from the Tang and Song dynasties, with Tang Dynasty literature as the major research interest), in particular, the research on artistic value of Tang Dynasty poetry. He is the author of Introduction to the Art of Tang Dynasty Poetry, Studies on Lyrical Art of Tang Dynasty Poetry, and Artistic Patterns of Tang Dynasty Poetry. He also edited or co-edited more than 20 books and textbooks, and published over 80 peer-reviewed articles on academic topics and teaching and research topics.  and teaching a series of research papers 80 articles. He has led over 10 research projects, such as " Art History of Tang Dynasty Poetry" funded by National Social Science Foundation, key project on "Artistic Study on Tang Dynasty Poetry" funded by Jiangsu Province Philosophy and Social Sciences Foundation, project funded by the Ministry of Education Humanities and Social Sciences Program, key project funded by National Education Science Planning Program. He also won over 20 awards for teaching, research and administration, including two Second Prizes of National Excellent Educational Achievements, First Prize of Jiangsu Province University Outstanding Teaching Quality, Third Prize of Jiangsu Province Outstanding Achievement in Philosophy and Social Sciences, First Prize of Nanjing Normal University Outstanding Administration, and "May 1stLabor Medal" awarded by the Taizhou Municipal Government.
Professor Pan is also Member of the 9th Committee of Jiangsu Provincial Federation of Literary and Art Circles, Deputy Director of Jiangsu Provincial Art Education Steering Committee, Vice Chairman of Jiangsu Province University Logistics Association, Vice Chairman of Teachers' Education Research Committee of Jiangsu Province Higher Education Society, Vice Chairman of Jiangsu Province Educational Infrastructure Association, Director of the Executive Committee of the Yangtze River Delta Teachers' Education Alliance, and Editor-in-chief of China Art Education.