Aggregation of Individual Sensing Units for Signal Accumulation: Conversion of Liquid-Phase Colorimetric Assay into Enhanced Surface-Tethered Electrochemical Analysis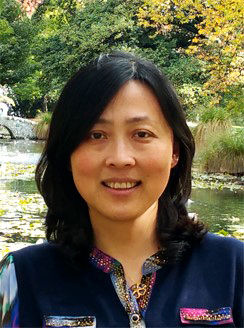 Author: Zhihui Dai
From: School of Chemistry and Materials Science
Form of Outcome: Papers
Introduction to Outcome: Based on the innovation thought of Principle Transplantation, Professor Dai's research focuses on the conversion of the aggregation of individual functional metal nanoparticles in liquid phase into the accumulation of signal-patch on electrode surface. This conversion has provided unprecedented signal amplification for the electrochemical assay. The work was supported by NSFC and Foundation of the Jiangsu Education Committee. It was published on the leading international chemical journal--Journal of the American Chemical Society, whose impact factor in 2015 is 13.038. The research has been concerned by international counterparts. The concept provides a general guide in the design of very sensitive electrochemical sensors for practical use.